Dr Carlo Vernier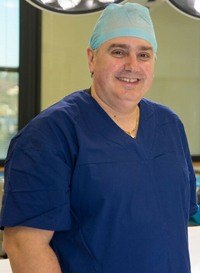 Carlo Vernier was born and raised in Sydney. Graduated with Medical Degrees from University of Sydney in 1991, training in anaesthesia in several major Sydney hospitals. In 2002 Dr Vernier gained his fellowship in the Australian & New Zealand College of Anaesthesia and has worked as a specialist in anaesthetics for the last fifteen years.
Dr Vernier is currently the Head of Anaesthetics at Liverpool Hospital, Sydney and the Director of Cardiothoracic Anaesthesia & Perfusion Services for South Western Sydney.
His major professional interests include:
Cardiac Anaesthesia
Trauma & Orthopaedic Anaesthesia
Obstetric Anaesthesia
Ultrasound Guided Nerve Blocks & Post Operative Pain Management
Dr Vernier is very experienced in all aspects of complex adult anaesthesia and has worked with Dr O'Carrigan for the past fifteen years. During this time they have managed many complex adult limb reconstruction cases including complex foot and ankle surgery and major joint arthroplasties (replacements).
Please contact Dr Vernier's rooms on 02 8760 3326 for any questions or queries relating to your surgery